Phunware joins Siemens Connect Ecosystem
AUSTIN, Texas, April 12, 2023 (GLOBE NEWSWIRE) -- Siemens and Phunware, Inc., a fully-integrated enterprise cloud platform for mobile that provides products, solutions, data and services for brands worldwide, today announced that Phunware has joined the growing Siemens Connect Ecosystem – a network that brings together experts in software development, IT, cybersecurity, remote and digital services, and business intelligence.

"We are thrilled to collaborate with the Siemens Connect Ecosystem network to bring the power of our blue dot wayfinding technology to optimize smart buildings," said Randall Crowder, Chief Operating Officer at Phunware. "Our Smart Workplace and Multi-Dwelling Unit solutions integrate seamlessly with the most advanced smart building ecosystems, and our partnership with Siemens represents a significant milestone in our vision to connect devices, enterprises, and people. We look forward to working closely with Siemens and other Connect Ecosystems network experts to deliver exceptional value to our customers as they continue their digital journey towards smarter buildings and infrastructure."
The Siemens Ecosystem pulls together the tools, processes, training, and support necessary for third-party solution providers to successfully create solutions that integrate seamlessly with Siemens' platforms, including its Building Management System Desigo CC, the APOGEE Automation System, and related platforms.
"As world events and the rapid evolution of technology are pushing the boundaries of smart buildings, a thriving partner ecosystem is extremely critical to innovate quickly, deliver value to customers, and enter new markets much faster," said Rene Herrera, Head of Ecosystem and Development at Siemens Smart Infrastructure USA. "While it is extremely difficult for any one company to deliver a solution that solves customers' specific challenges, our Siemens Connect partners and domain expertise across industries allow us to co-innovate at a pace that exceeds customer needs and expectations."
Phunware's Smart Workplace and Multi-Dwelling Unit solutions empower building facilities and tenants to easily manage everything they do around a property from a single sign-on interface. Phunware integrates seamlessly with Siemens Connect Ecosystem to provide tenants, guests, facilities managers and owners access to all of the features and capabilities of Phunware's feature-rich mobile application platform such as blue dot wayfinding, contactless digital access, facilities management, building health and information, safety and security alerts, tracking deliveries, viewing property maps, asset tracking, geofence entry notifications and more. Phunware is reimagining how companies engage in a mobile-first world by making interactions contextual, personal and relevant. Smart Building automation and management control can happen in real-time, day or night, by integrating Phunware with Siemens Connect Ecosystems.
Siemens Press Contact
Allison Britt
+1-630-399-2587                        
allison.britt@siemens.com
About the Siemens Connect Ecosystem
By 2025, there will be more than 40.6 billion connected devices in smart buildings, and the ability to quickly adapt and advance smart building operations is more critical than ever. The Siemens Connect Ecosystem brings together experts in software development, IT, cybersecurity, remote and digital services, and business intelligence in a searchable catalog of partner use case solutions and documentation. A thriving software ecosystem supports the digital transformation, helping our customers create places that are perfectly designed for their purpose and granting them the freedom to focus on the goals that drive their business forward. Learn more at usa.siemens.com/siemensconnect.
About Phunware, Inc.
Everything You Need to Succeed on Mobile — Transforming Digital Human Experience
Phunware, Inc. (NASDAQ: PHUN), is the only fully integrated enterprise cloud platform for mobile that provides companies the products, solutions, data and services necessary to engage, manage and monetize their mobile application portfolios and audiences globally at scale. Phunware's Software Development Kits (SDKs) include location-based services, mobile engagement, content management, messaging, advertising, loyalty (PhunCoin & PhunToken) and analytics, as well as a mobile application framework of pre-integrated iOS and Android software modules for building in-house or channel-based mobile application and vertical solutions. Phunware helps the world's most respected brands create category-defining mobile experiences, with approximately one billion active devices touching its platform each month when operating at scale. For more information about how Phunware is transforming the way consumers and brands interact with mobile in the virtual and physical worlds, visit https://phunware.com and follow @phunware on all social media platforms.
About Siemens
Siemens Smart Infrastructure (SI) is shaping the market for intelligent, adaptive infrastructure for today and the future. It addresses the pressing challenges of urbanization and climate change by connecting energy systems, buildings, and industries. SI provides customers with a comprehensive end-to-end portfolio from a single source – with products, systems, solutions, and services from point-of-power generation all the way to consumption. With an increasingly digitalized ecosystem, it helps customers thrive and communities progress while contributing toward protecting the planet. With around 70,000 employees worldwide, Siemens Smart Infrastructure has its global headquarters in Zug, Switzerland, and its U.S. corporate headquarters in Peachtree Corners, Georgia, USA. Learn more at usa.siemens/buildingtechnologies.
Siemens Corporation is a U.S. subsidiary of Siemens AG, a technology company focused on industry, infrastructure, transport, and healthcare. From more resource-efficient factories, resilient supply chains, and smarter buildings and grids, to cleaner and more comfortable transportation as well as advanced healthcare, the company creates technology with purpose, adding real value for customers. By combining the real and the digital worlds, Siemens empowers its customers to transform their industries and markets, helping them to transform the everyday for billions of people. Siemens also owns a majority stake in the publicly listed company Siemens Healthineers, a global leading medical technology provider shaping the future of healthcare. In addition, Siemens holds a minority stake in Siemens Energy, a global leader in the transmission and generation of electrical power. In fiscal 2022, which ended on September 30, 2022, Siemens Group USA generated revenue of $18.6 billion and employs approximately 45,000 people serving customers in all 50 states and Puerto Rico. Learn more at usa.siemens.com.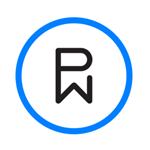 Source: Phunware, Inc.

Released April 12, 2023