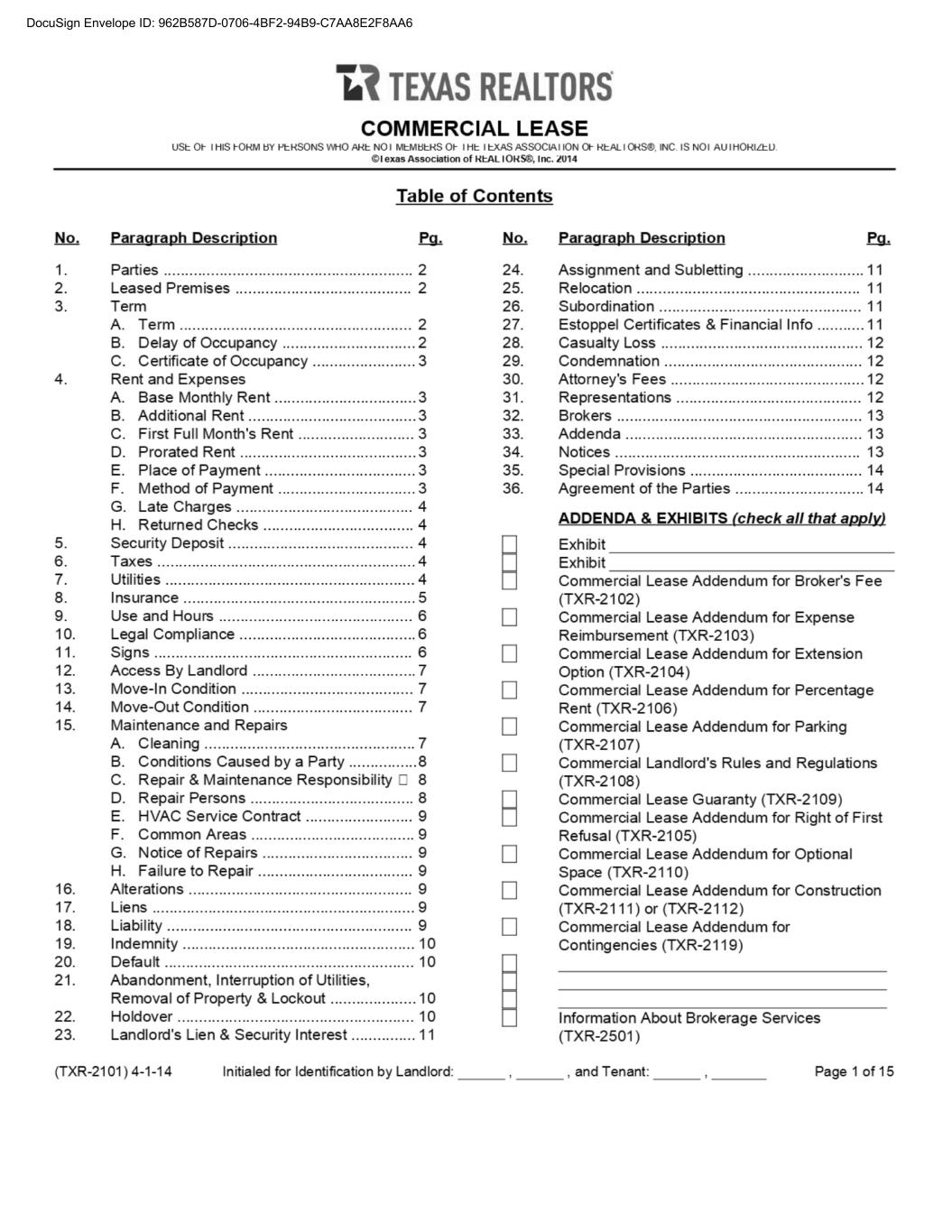 ---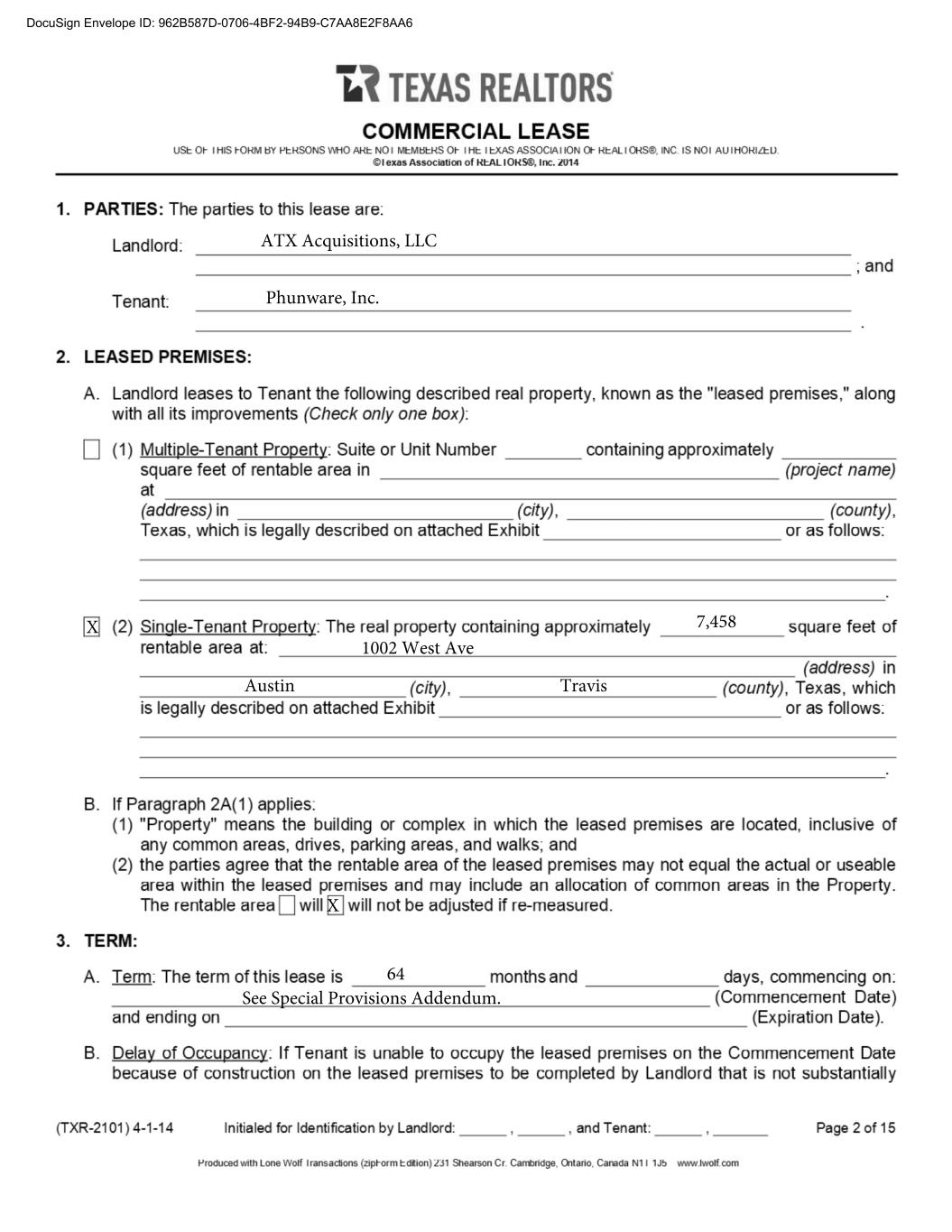 ---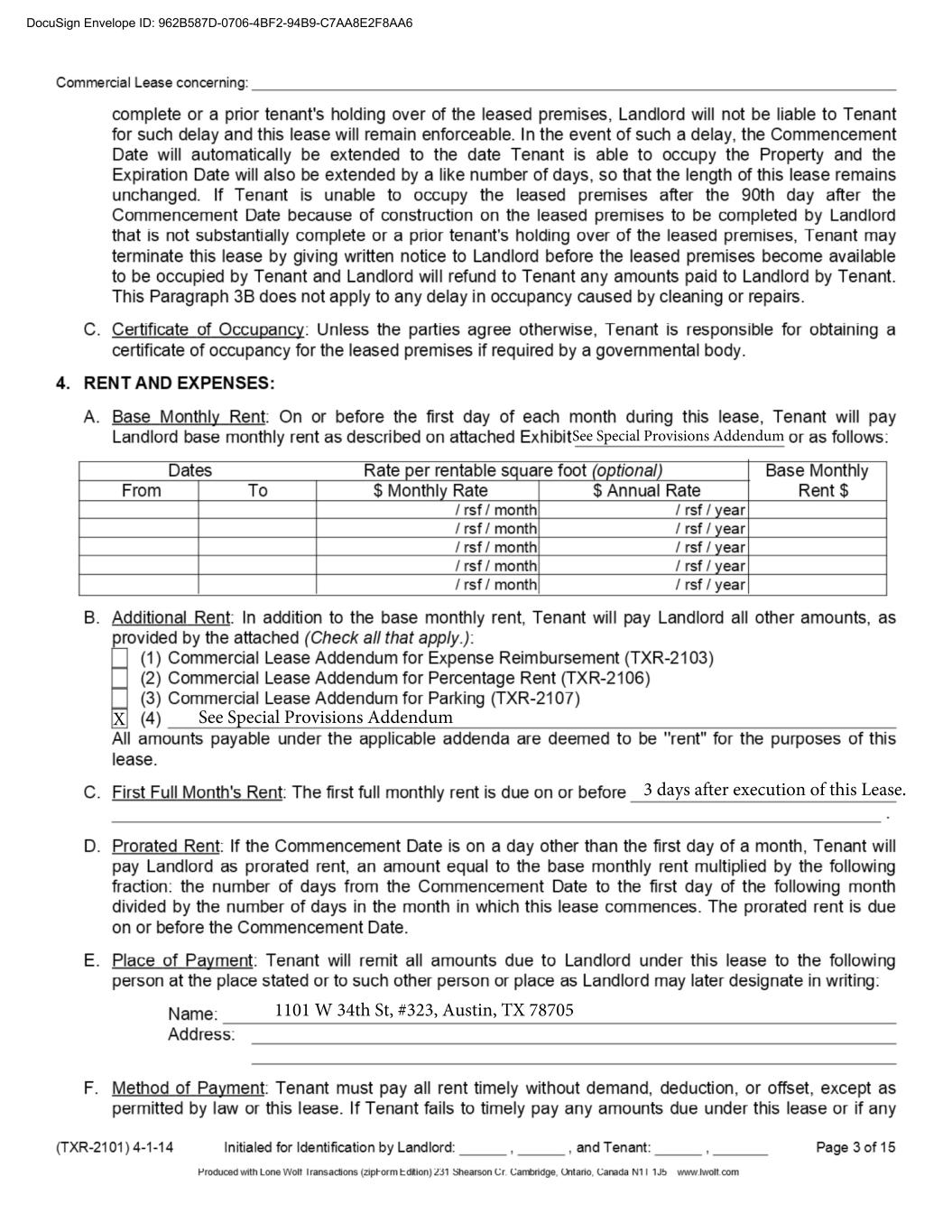 ---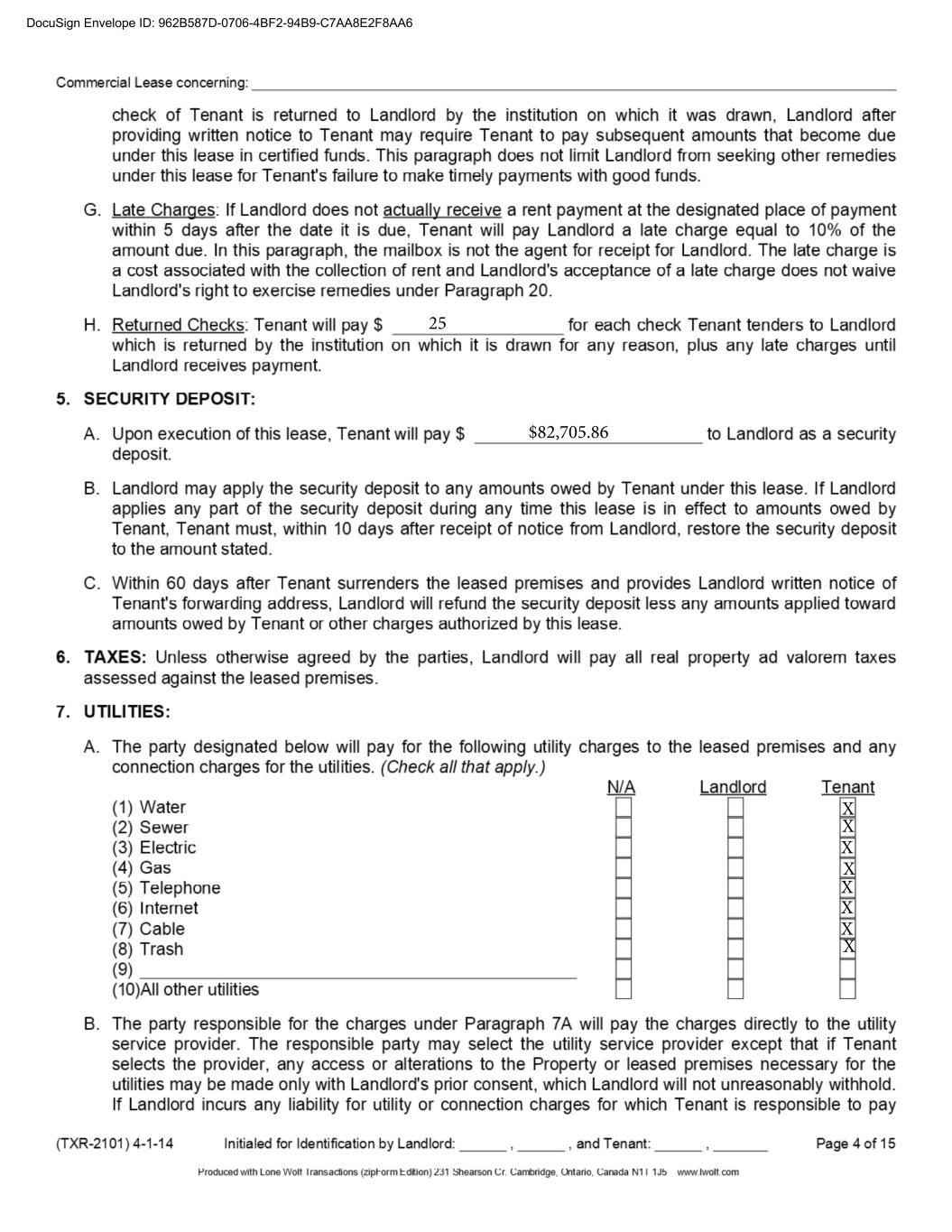 ---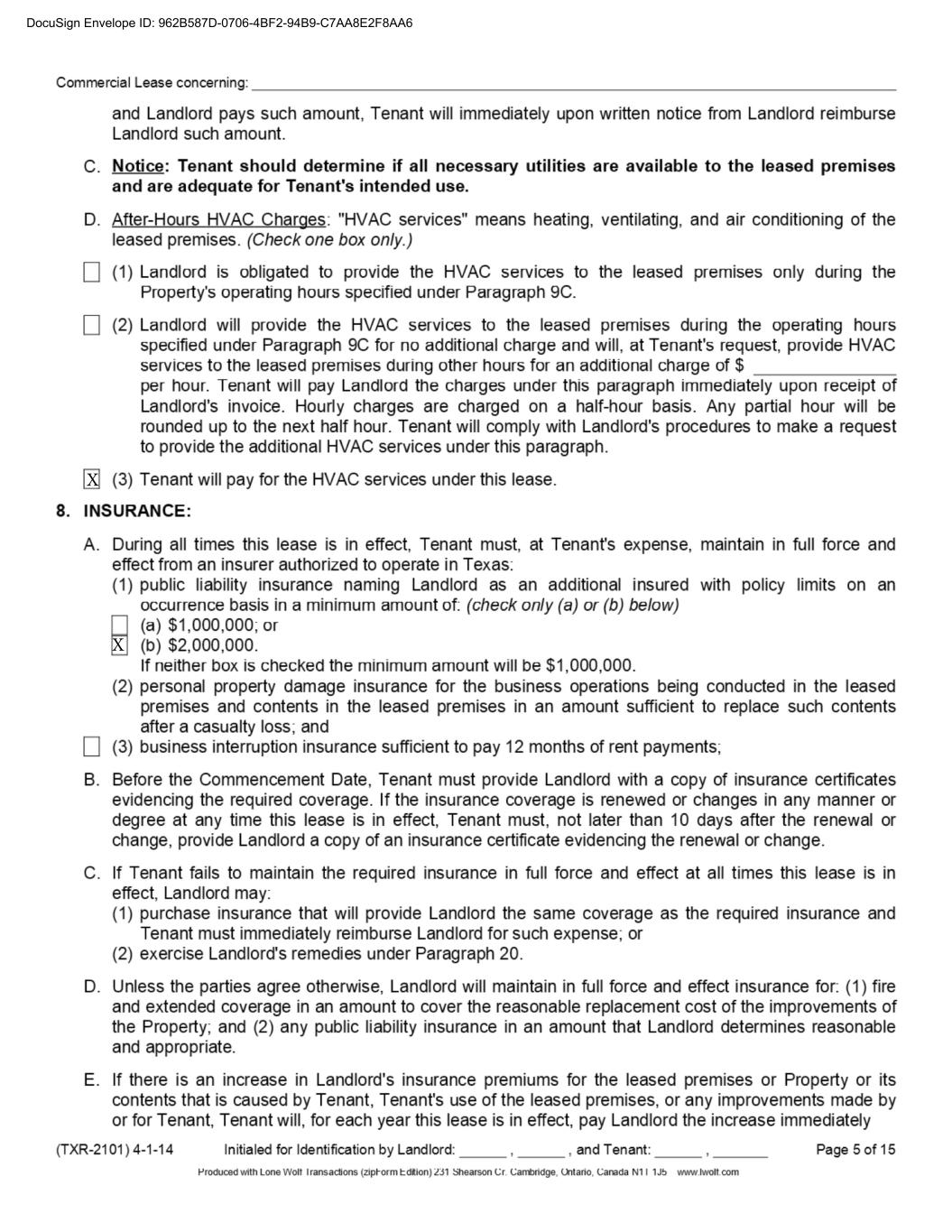 ---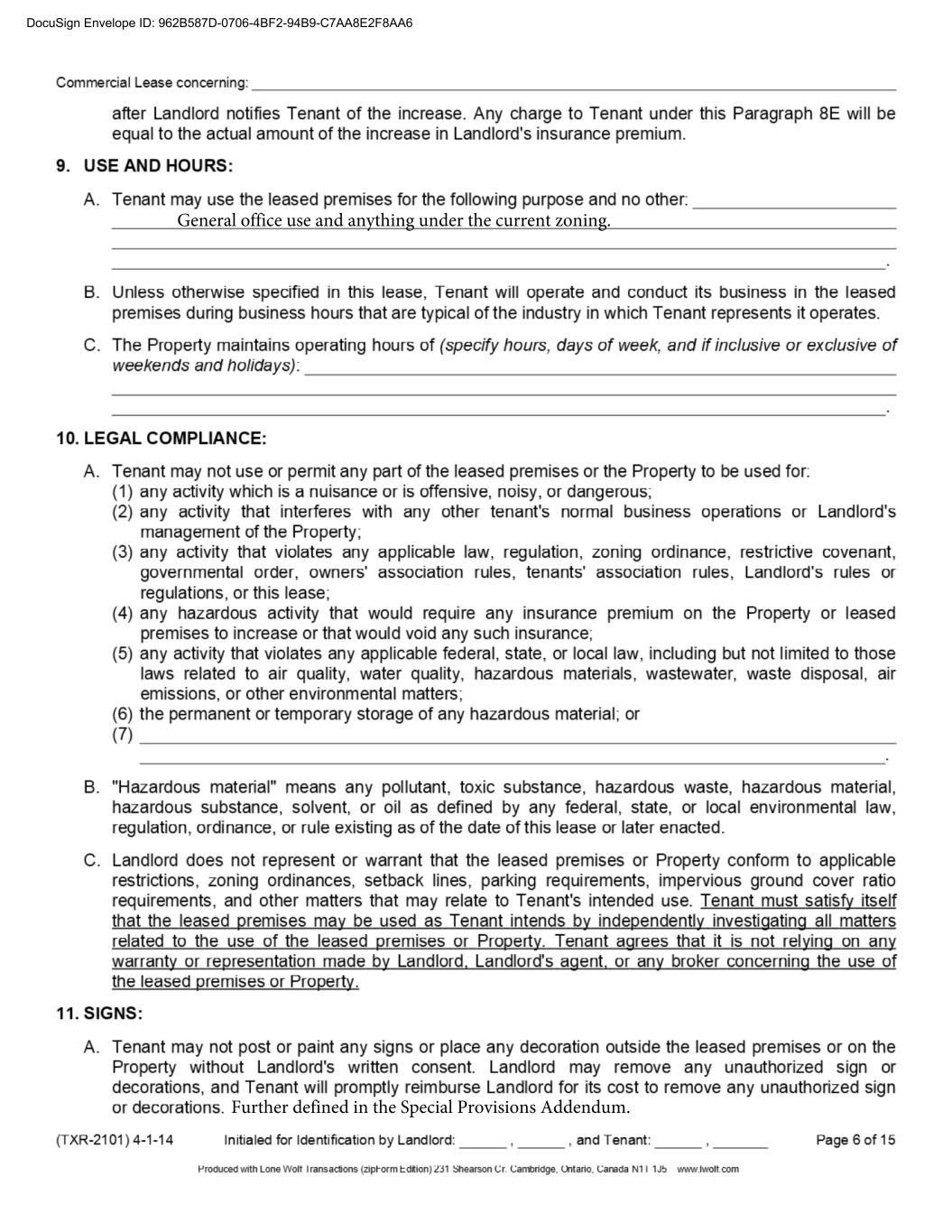 ---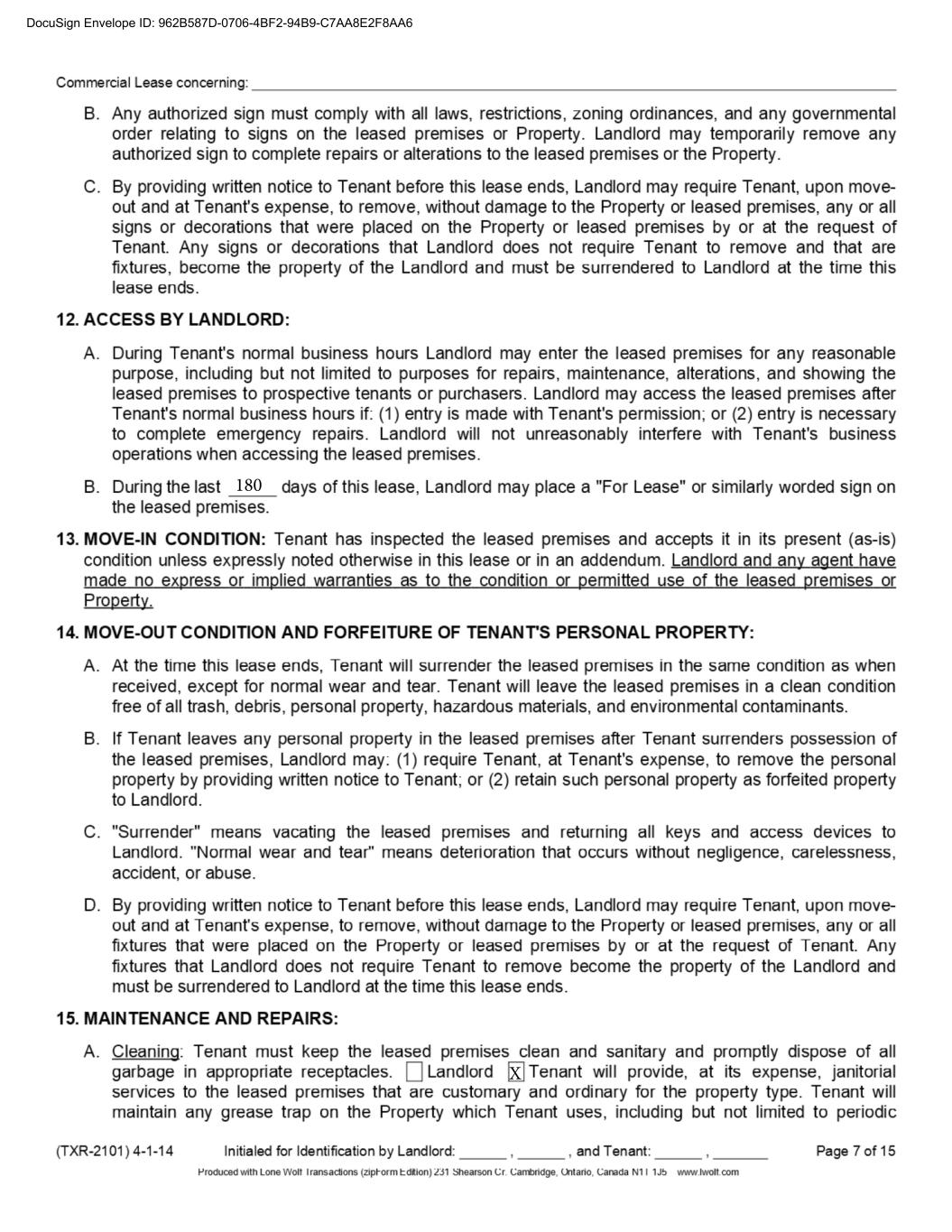 ---
---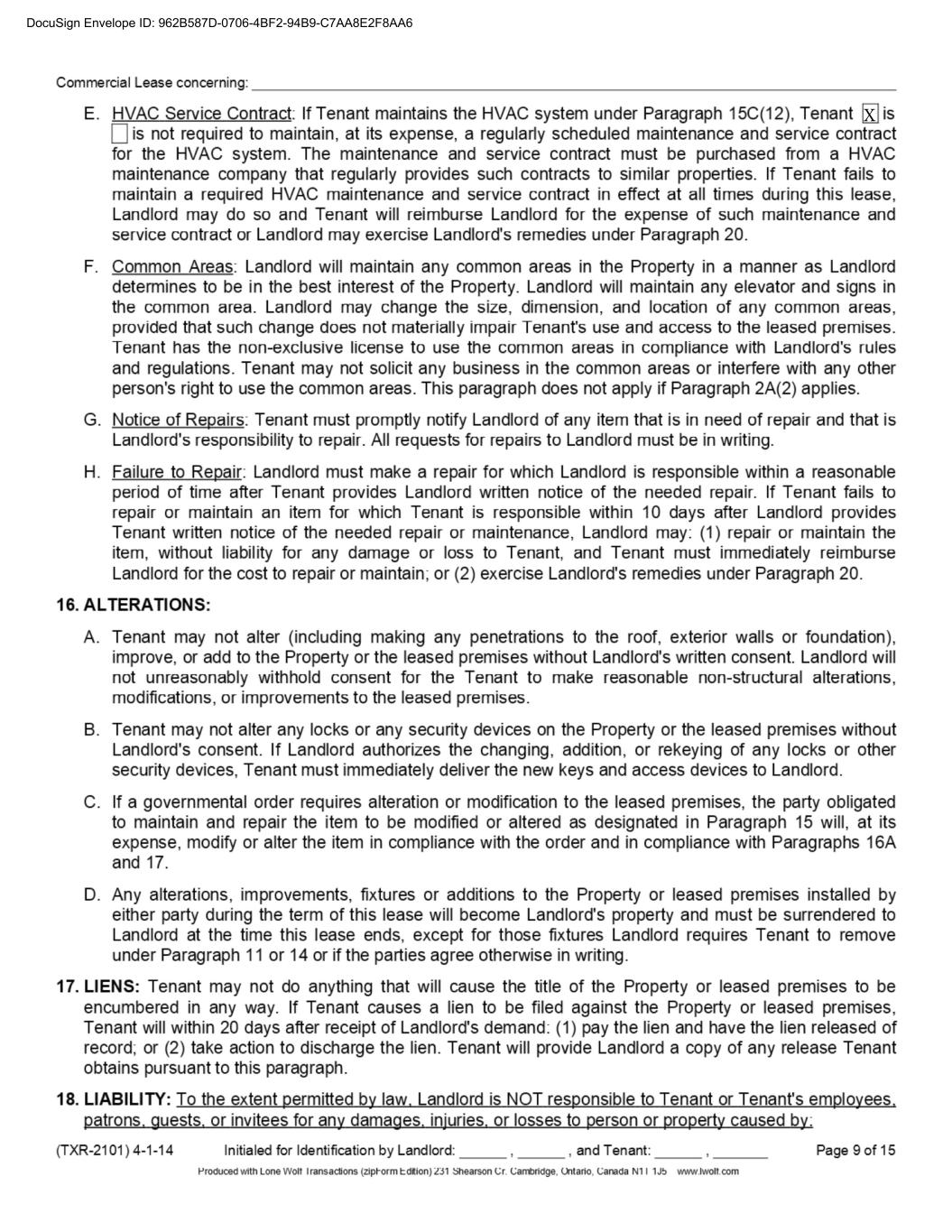 ---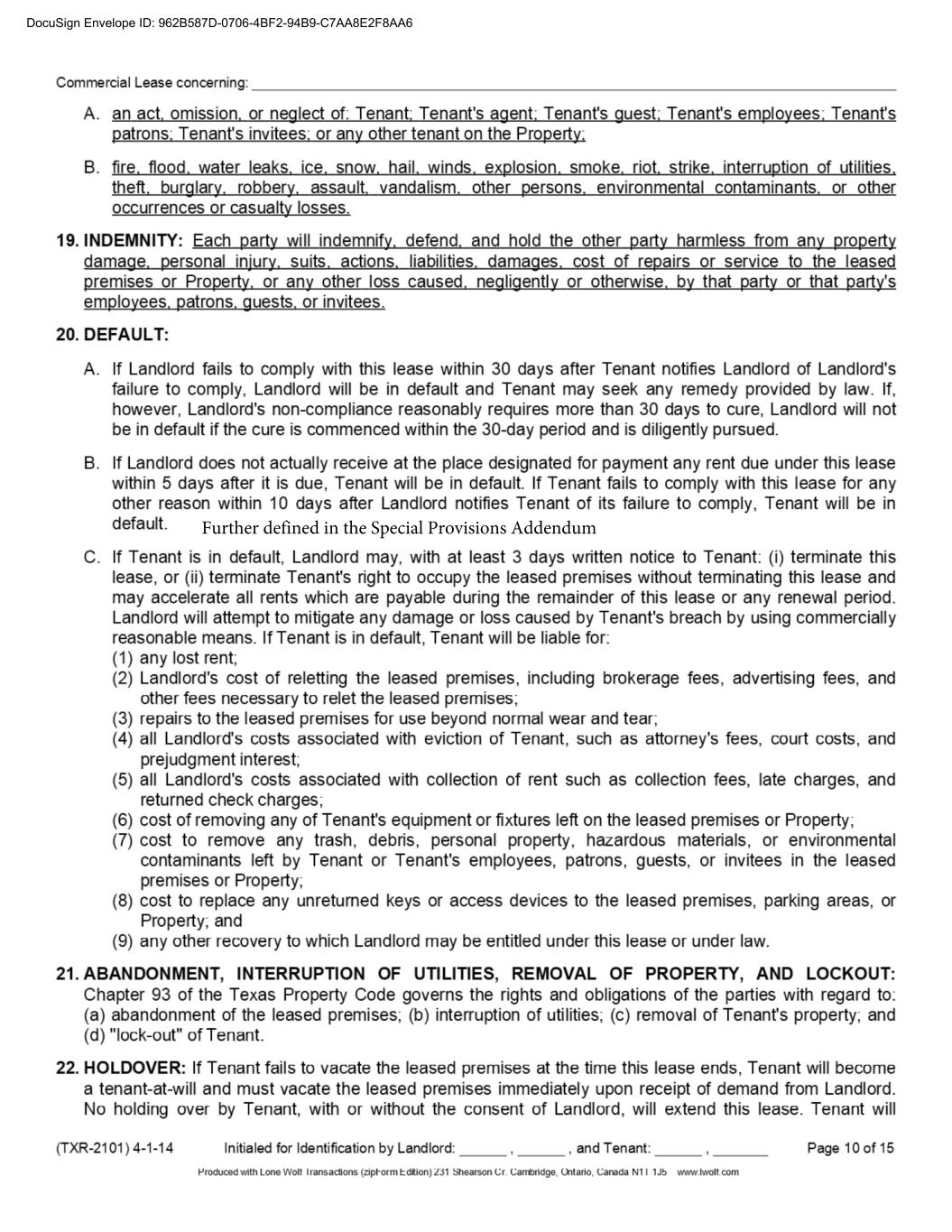 ---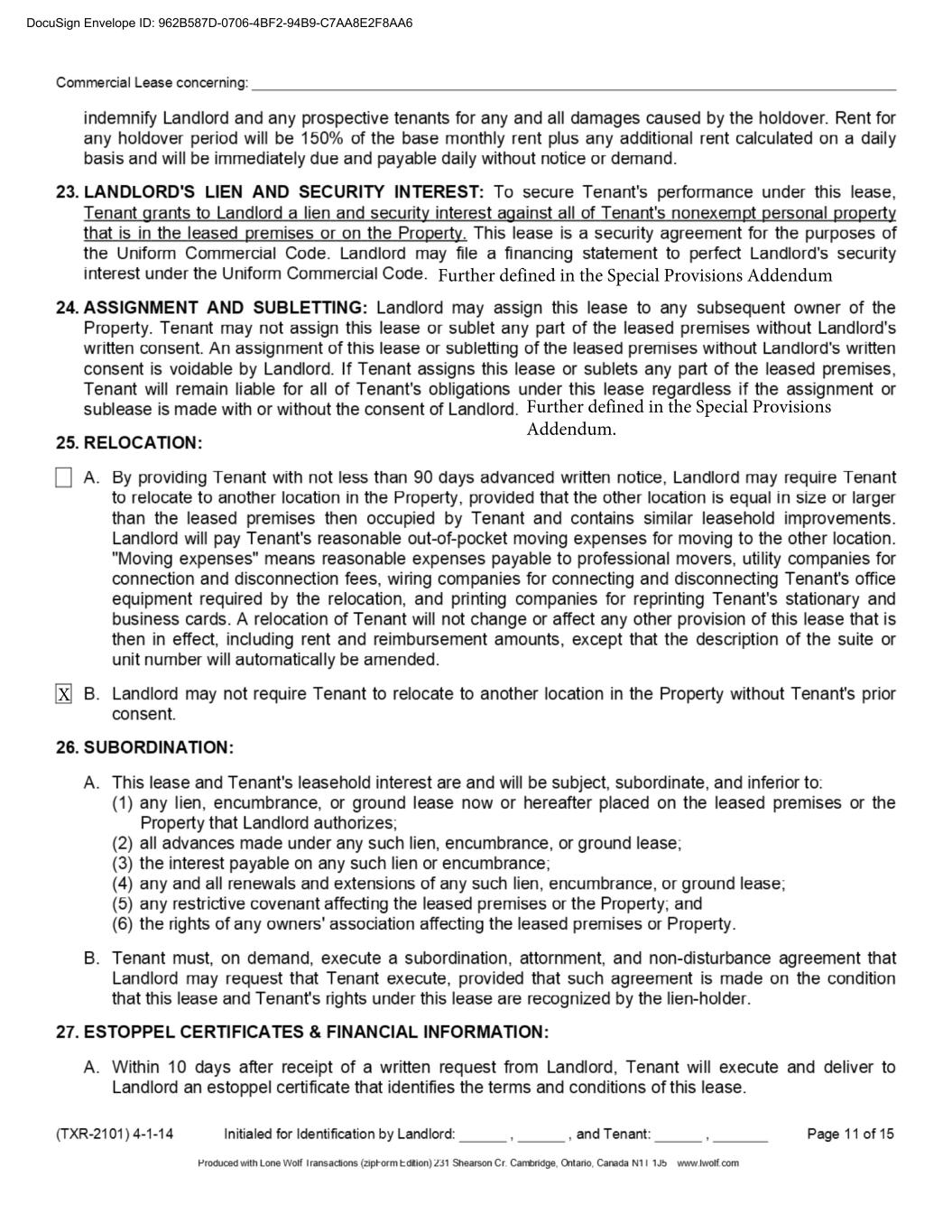 ---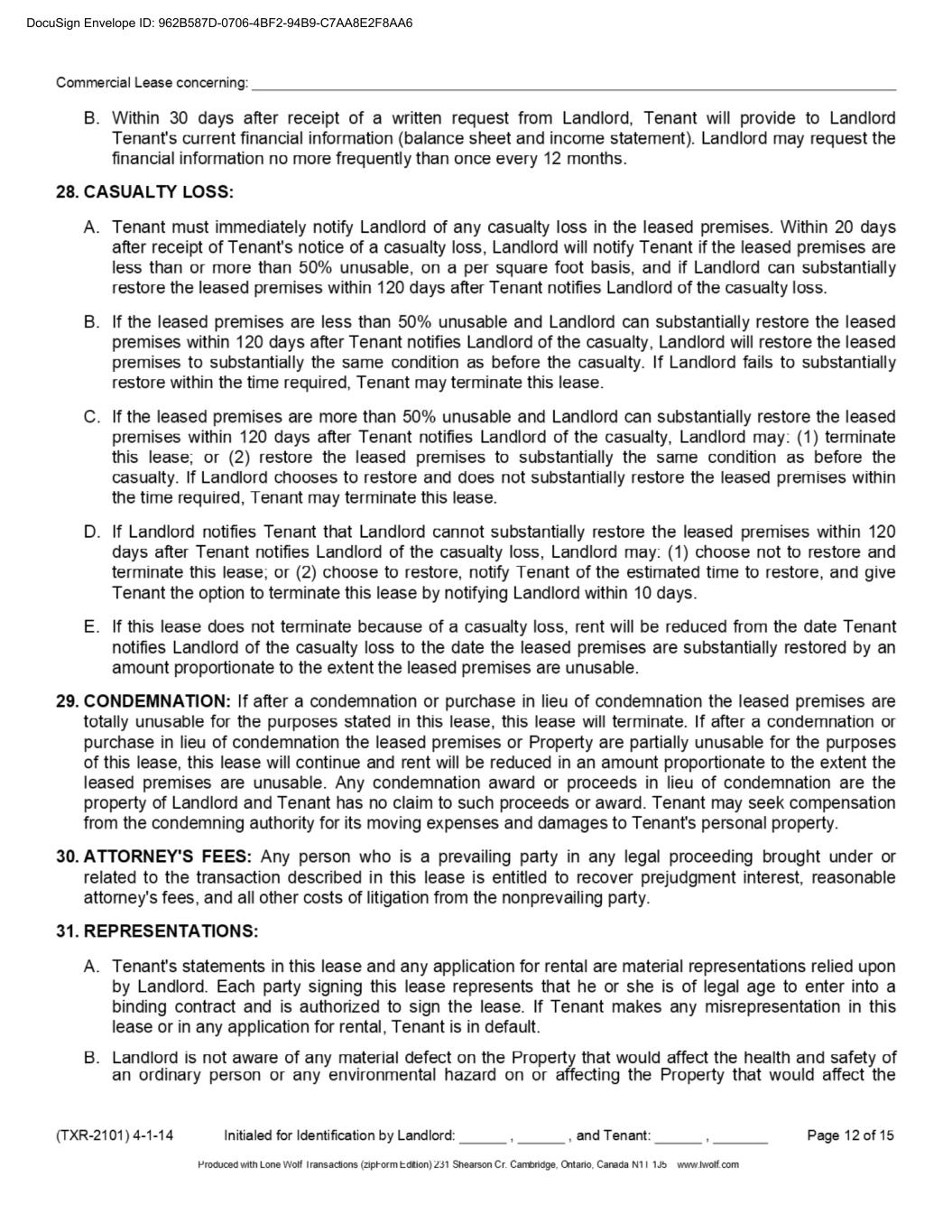 ---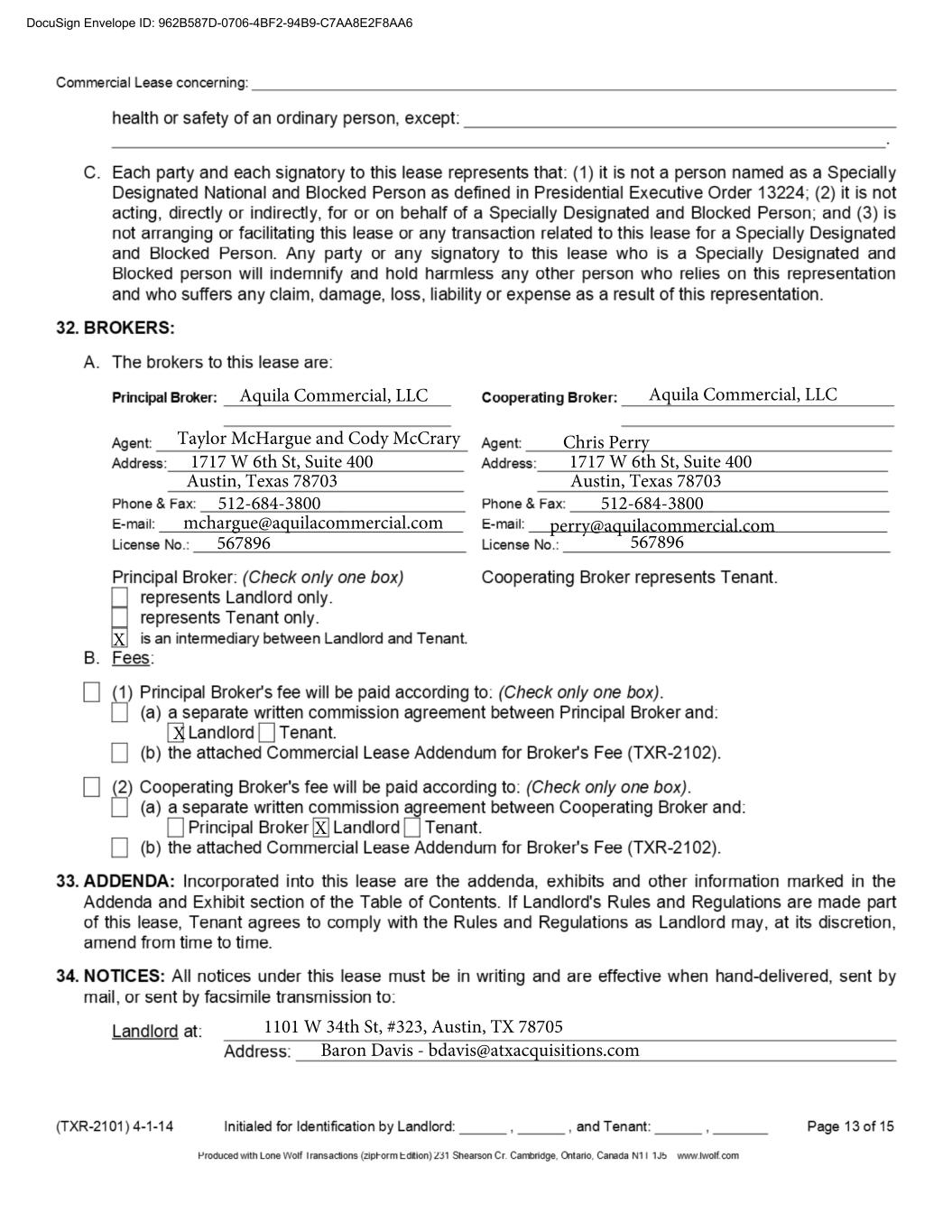 ---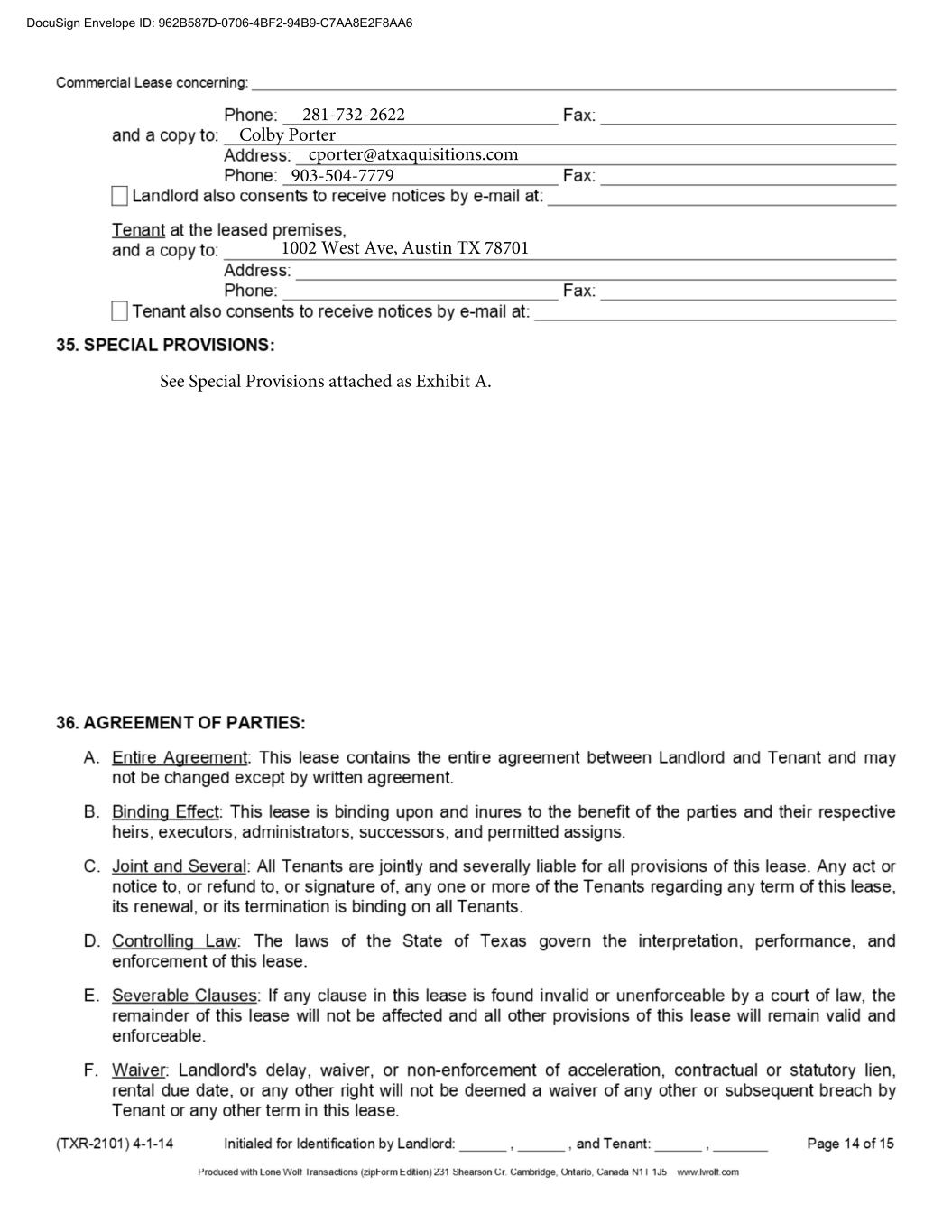 ---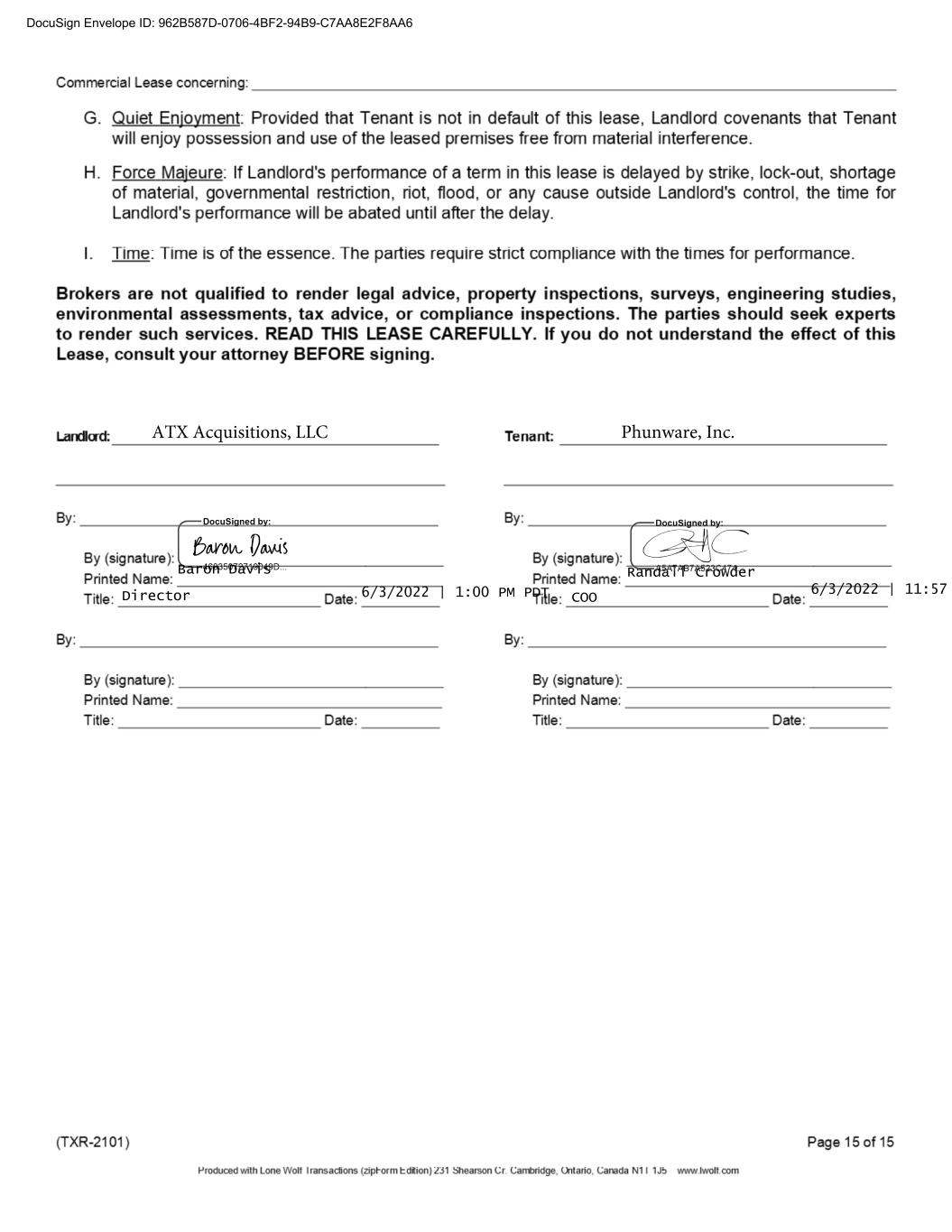 ---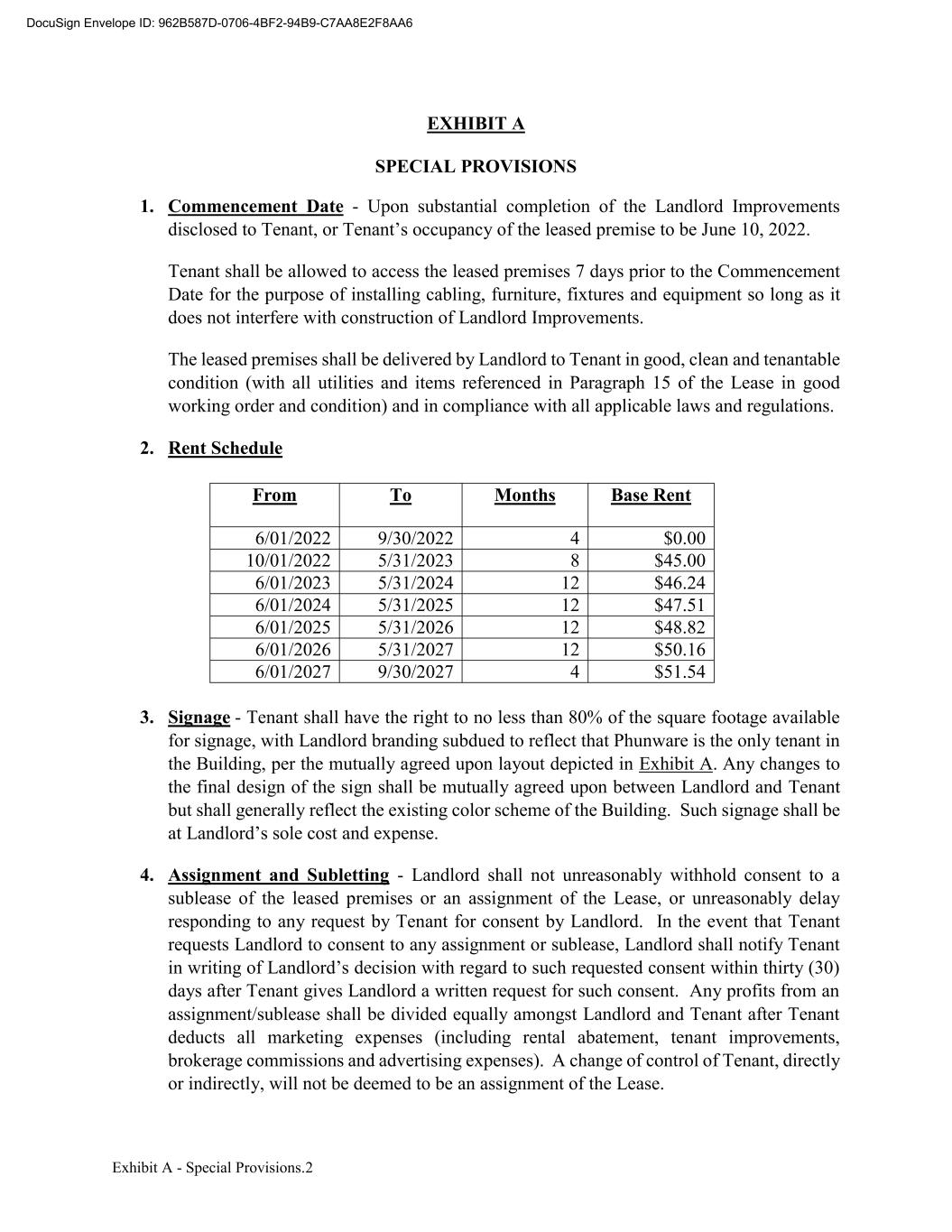 Exhibit A - Special Provisions.2 EXHIBIT A SPECIAL PROVISIONS 1. Commencement Date - Upon substantial completion of the Landlord Improvements disclosed to Tenant, or Tenant's occupancy of the leased premise to be June 10, 2022. Tenant shall be allowed to access the leased premises 7 days prior to the Commencement Date for the purpose of installing cabling, furniture, fixtures and equipment so long as it does not interfere with construction of Landlord Improvements. The leased premises shall be delivered by Landlord to Tenant in good, clean and tenantable condition (with all utilities and items referenced in Paragraph 15 of the Lease in good working order and condition) and in compliance with all applicable laws and regulations. 2. Rent Schedule From To Months Base Rent 6/01/2022 9/30/2022 4 $0.00 10/01/2022 5/31/2023 8 $45.00 6/01/2023 5/31/2024 12 $46.24 6/01/2024 5/31/2025 12 $47.51 6/01/2025 5/31/2026 12 $48.82 6/01/2026 5/31/2027 12 $50.16 6/01/2027 9/30/2027 4 $51.54 3. Signage - Tenant shall have the right to no less than 80% of the square footage available for signage, with Landlord branding subdued to reflect that Phunware is the only tenant in the Building, per the mutually agreed upon layout depicted in Exhibit A. Any changes to the final design of the sign shall be mutually agreed upon between Landlord and Tenant but shall generally reflect the existing color scheme of the Building. Such signage shall be at Landlord's sole cost and expense. 4. Assignment and Subletting - Landlord shall not unreasonably withhold consent to a sublease of the leased premises or an assignment of the Lease, or unreasonably delay responding to any request by Tenant for consent by Landlord. In the event that Tenant requests Landlord to consent to any assignment or sublease, Landlord shall notify Tenant in writing of Landlord's decision with regard to such requested consent within thirty (30) days after Tenant gives Landlord a written request for such consent. Any profits from an assignment/sublease shall be divided equally amongst Landlord and Tenant after Tenant deducts all marketing expenses (including rental abatement, tenant improvements, brokerage commissions and advertising expenses). A change of control of Tenant, directly or indirectly, will not be deemed to be an assignment of the Lease.
---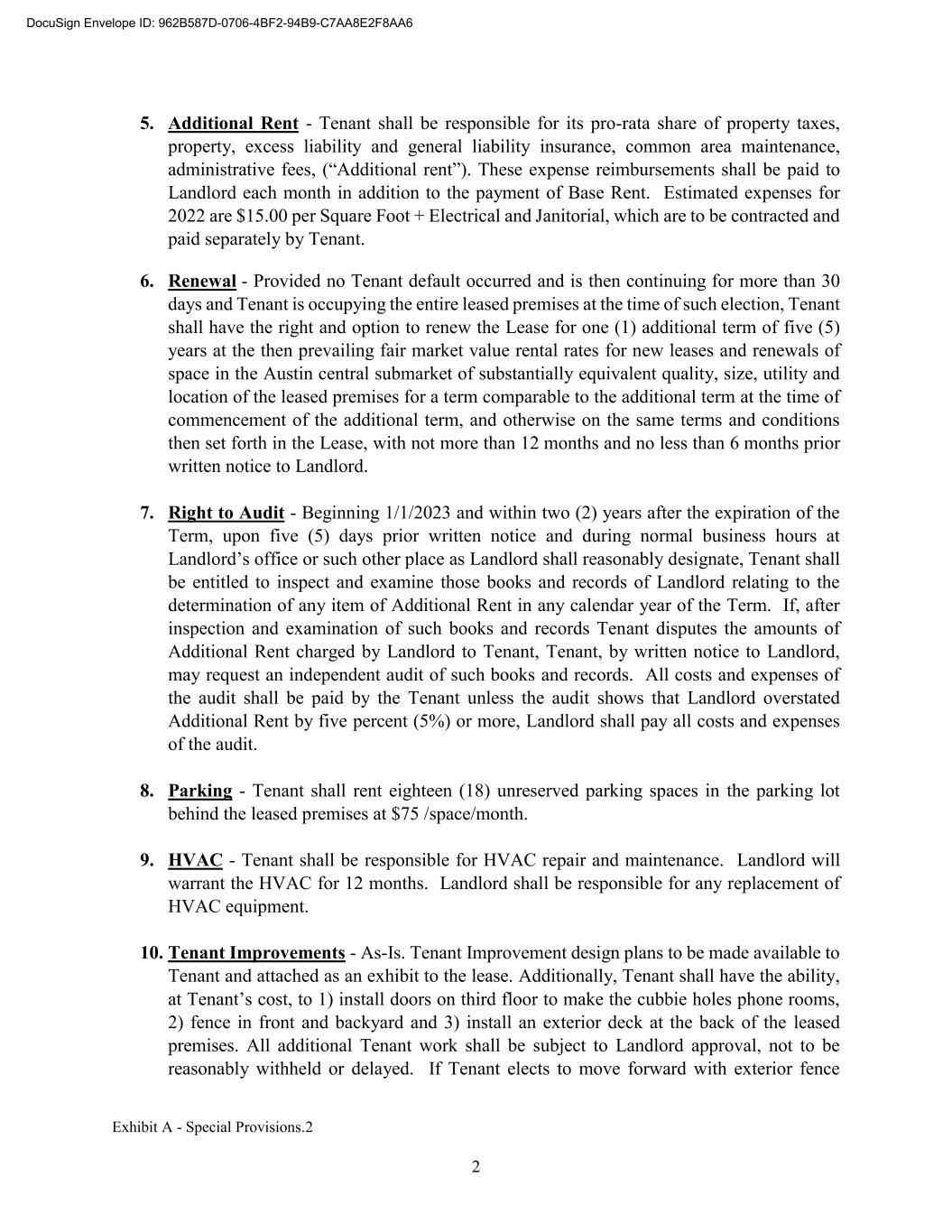 Exhibit A - Special Provisions.2 2 5. Additional Rent - Tenant shall be responsible for its pro-rata share of property taxes, property, excess liability and general liability insurance, common area maintenance, administrative fees, ("Additional rent"). These expense reimbursements shall be paid to Landlord each month in addition to the payment of Base Rent. Estimated expenses for 2022 are $15.00 per Square Foot + Electrical and Janitorial, which are to be contracted and paid separately by Tenant. 6. Renewal - Provided no Tenant default occurred and is then continuing for more than 30 days and Tenant is occupying the entire leased premises at the time of such election, Tenant shall have the right and option to renew the Lease for one (1) additional term of five (5) years at the then prevailing fair market value rental rates for new leases and renewals of space in the Austin central submarket of substantially equivalent quality, size, utility and location of the leased premises for a term comparable to the additional term at the time of commencement of the additional term, and otherwise on the same terms and conditions then set forth in the Lease, with not more than 12 months and no less than 6 months prior written notice to Landlord. 7. Right to Audit - Beginning 1/1/2023 and within two (2) years after the expiration of the Term, upon five (5) days prior written notice and during normal business hours at Landlord's office or such other place as Landlord shall reasonably designate, Tenant shall be entitled to inspect and examine those books and records of Landlord relating to the determination of any item of Additional Rent in any calendar year of the Term. If, after inspection and examination of such books and records Tenant disputes the amounts of Additional Rent charged by Landlord to Tenant, Tenant, by written notice to Landlord, may request an independent audit of such books and records. All costs and expenses of the audit shall be paid by the Tenant unless the audit shows that Landlord overstated Additional Rent by five percent (5%) or more, Landlord shall pay all costs and expenses of the audit. 8. Parking - Tenant shall rent eighteen (18) unreserved parking spaces in the parking lot behind the leased premises at $75 /space/month. 9. HVAC - Tenant shall be responsible for HVAC repair and maintenance. Landlord will warrant the HVAC for 12 months. Landlord shall be responsible for any replacement of HVAC equipment. 10. Tenant Improvements - As-Is. Tenant Improvement design plans to be made available to Tenant and attached as an exhibit to the lease. Additionally, Tenant shall have the ability, at Tenant's cost, to 1) install doors on third floor to make the cubbie holes phone rooms, 2) fence in front and backyard and 3) install an exterior deck at the back of the leased premises. All additional Tenant work shall be subject to Landlord approval, not to be reasonably withheld or delayed. If Tenant elects to move forward with exterior fence
---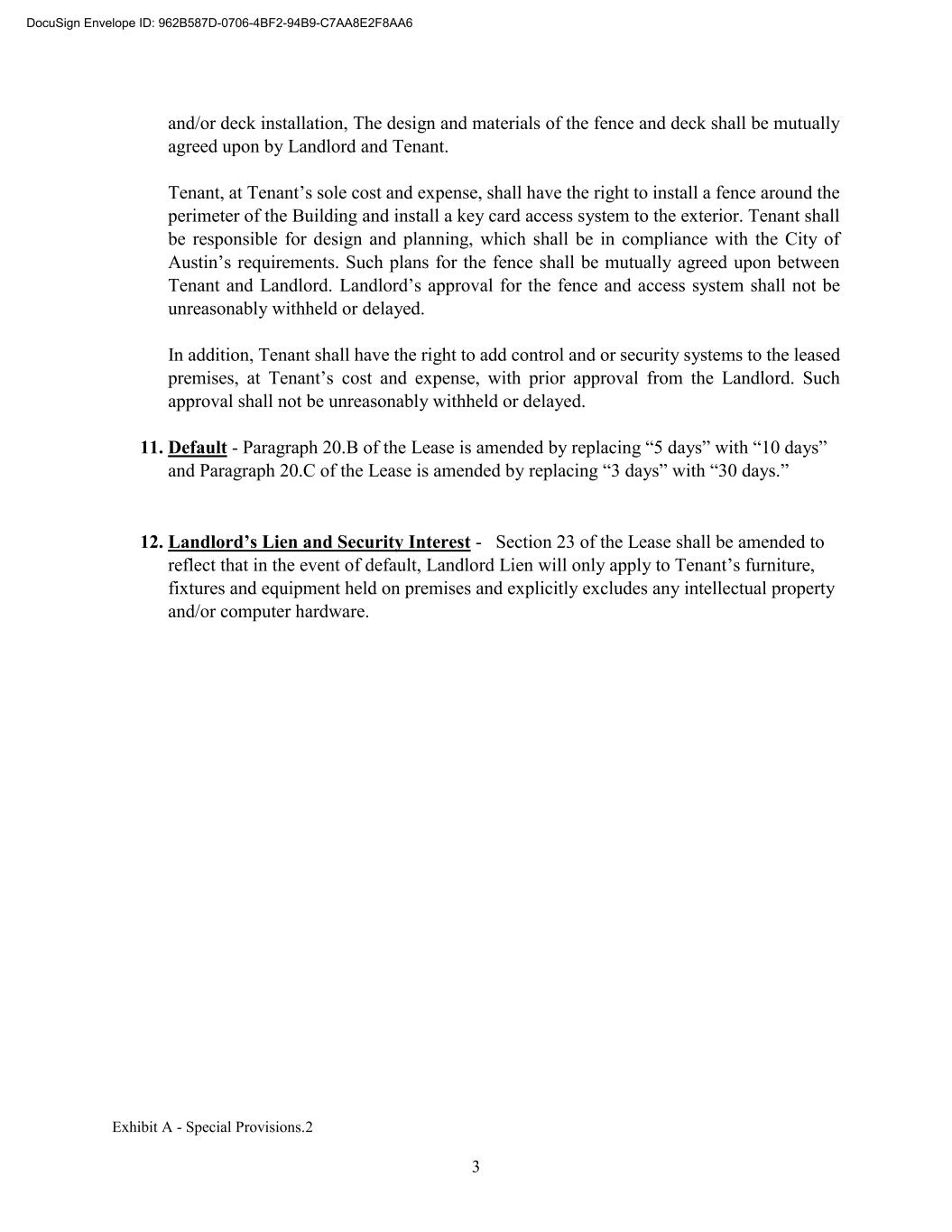 Exhibit A - Special Provisions.2 3 and/or deck installation, The design and materials of the fence and deck shall be mutually agreed upon by Landlord and Tenant. Tenant, at Tenant's sole cost and expense, shall have the right to install a fence around the perimeter of the Building and install a key card access system to the exterior. Tenant shall be responsible for design and planning, which shall be in compliance with the City of Austin's requirements. Such plans for the fence shall be mutually agreed upon between Tenant and Landlord. Landlord's approval for the fence and access system shall not be unreasonably withheld or delayed. In addition, Tenant shall have the right to add control and or security systems to the leased premises, at Tenant's cost and expense, with prior approval from the Landlord. Such approval shall not be unreasonably withheld or delayed. 11. Default - Paragraph 20.B of the Lease is amended by replacing "5 days" with "10 days" and Paragraph 20.C of the Lease is amended by replacing "3 days" with "30 days." 12. Landlord's Lien and Security Interest - Section 23 of the Lease shall be amended to reflect that in the event of default, Landlord Lien will only apply to Tenant's furniture, fixtures and equipment held on premises and explicitly excludes any intellectual property and/or computer hardware.
---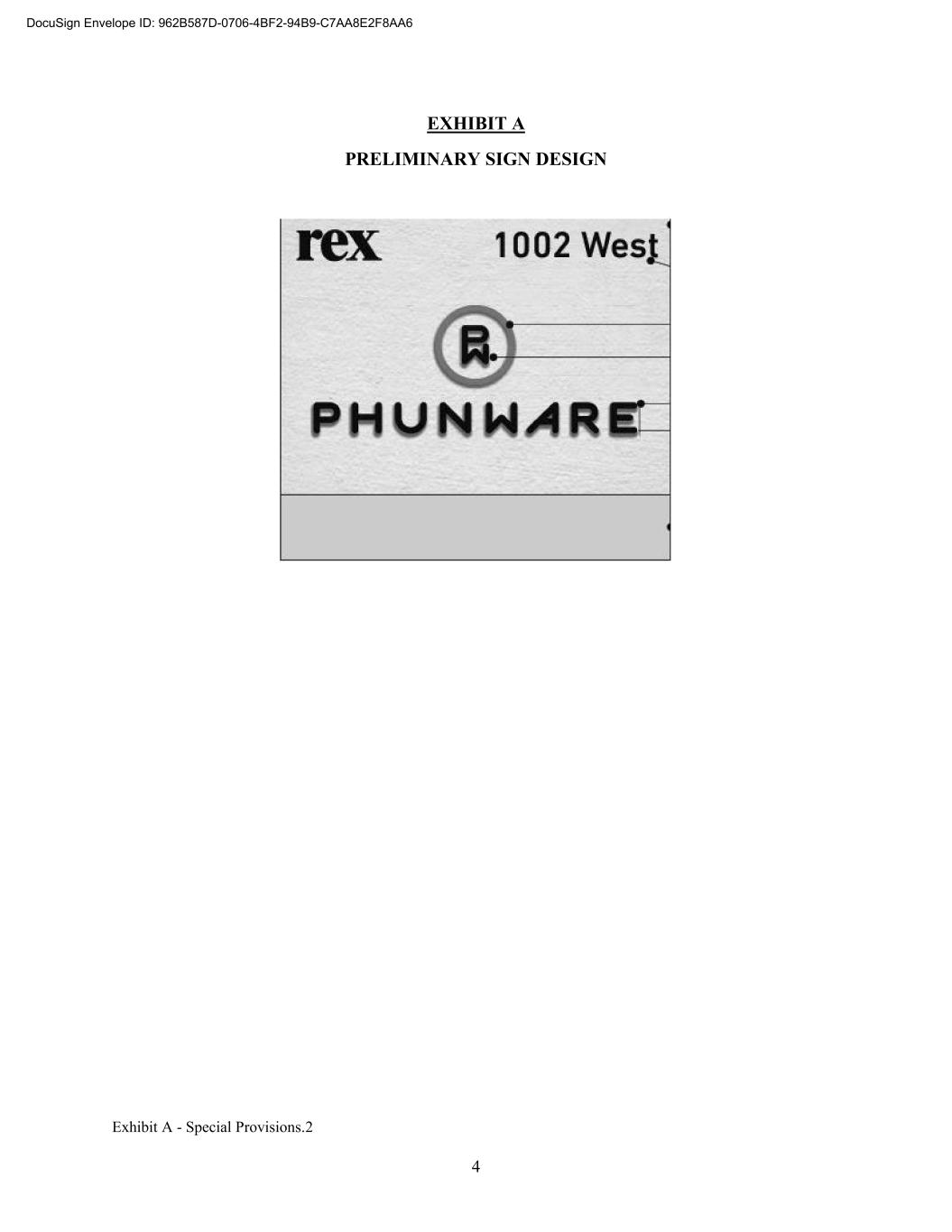 Exhibit A - Special Provisions.2 4 EXHIBIT A PRELIMINARY SIGN DESIGN
---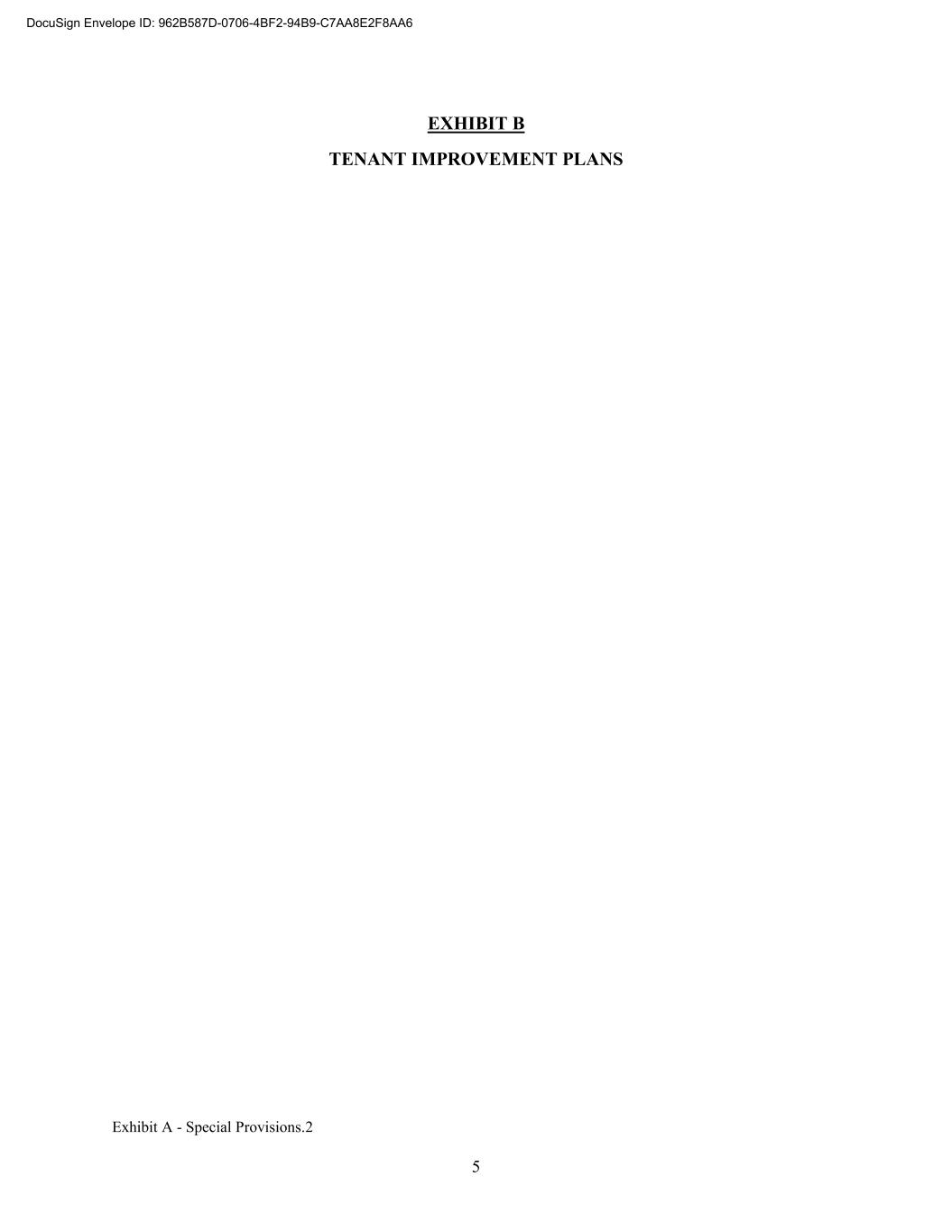 Exhibit A - Special Provisions.2 5 EXHIBIT B TENANT IMPROVEMENT PLANS
---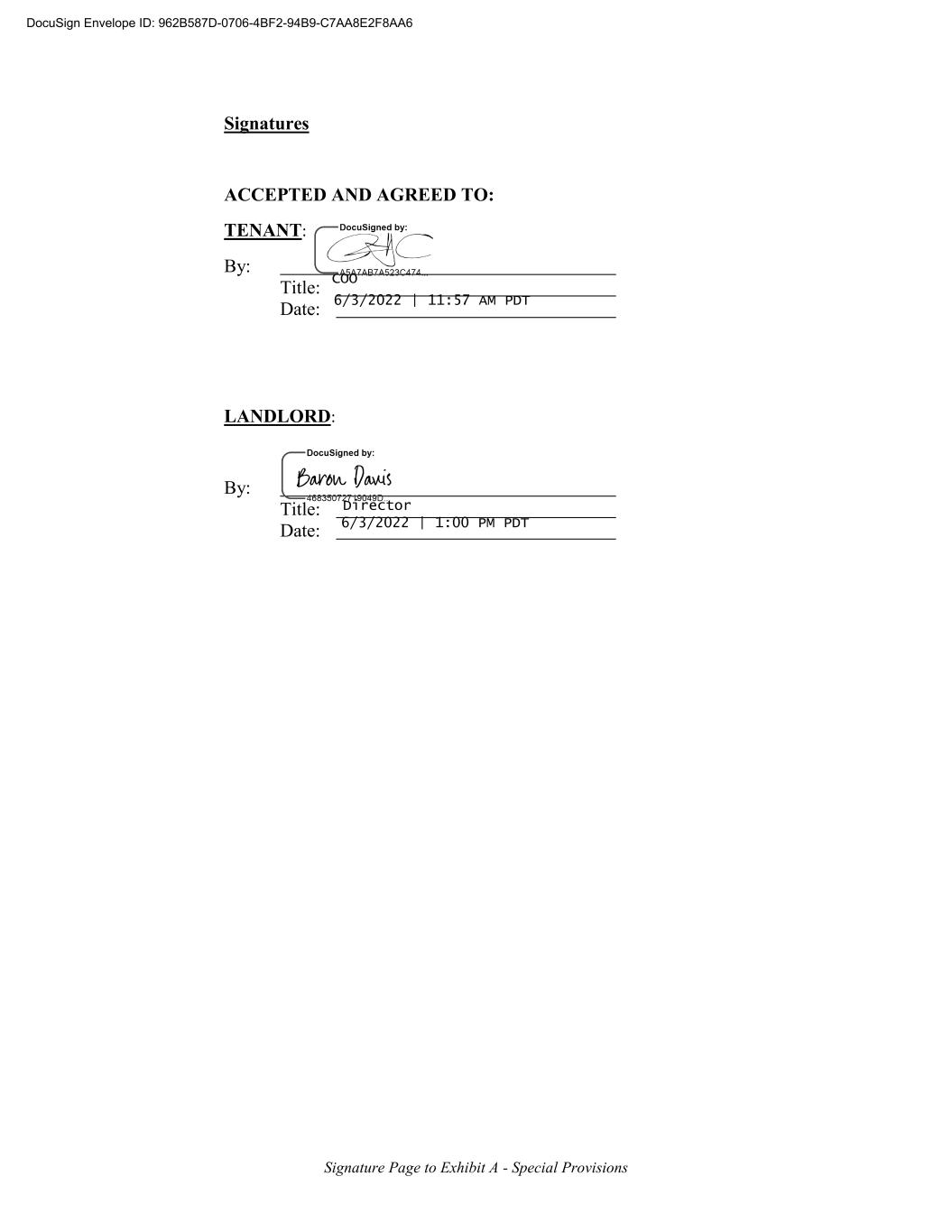 Signature Page to Exhibit A - Special Provisions Signatures ACCEPTED AND AGREED TO: TENANT: By: Title: Date: LANDLORD: By: Title: Date:
---